As anyone that reads my blog knows I am working on putting out my first book next month,
which is a big deal for anyone in my position.
Now I have gotten compliments from my beta readers and editors, but
yesterday I was at a farmers market with my mom.
Out of the blue we ran into one of my mom's bosses who beta read my book and her bestfriend.
When I was introduced to her friend the woman shook my hand
and her face got all bright and excited, and then she said: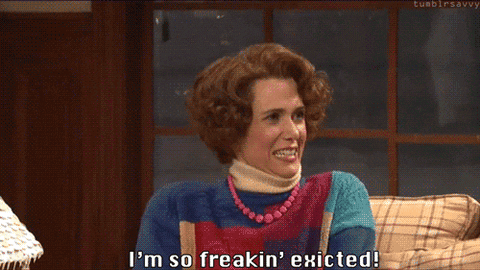 "You wrote that book! You have some very awesome and interesting sentences in your head."
I guess my mom's boss shared the book with her and it has been
the hot topic at the office, and while that comment might seem a little strange
it was meant as a compliment.
This just made a crappy day for me. Hearing people compliment my work online and through
emails is awesome, who doesn't like a compliment.
But meeting someone in person that loved my book and hearing something like that
just puts you on cloud nine.
Now I am even more pumped to release!